Three Wichita Falls Workers Attacked By Killer Bees
Published: Jul. 24, 2014 at 11:12 PM CDT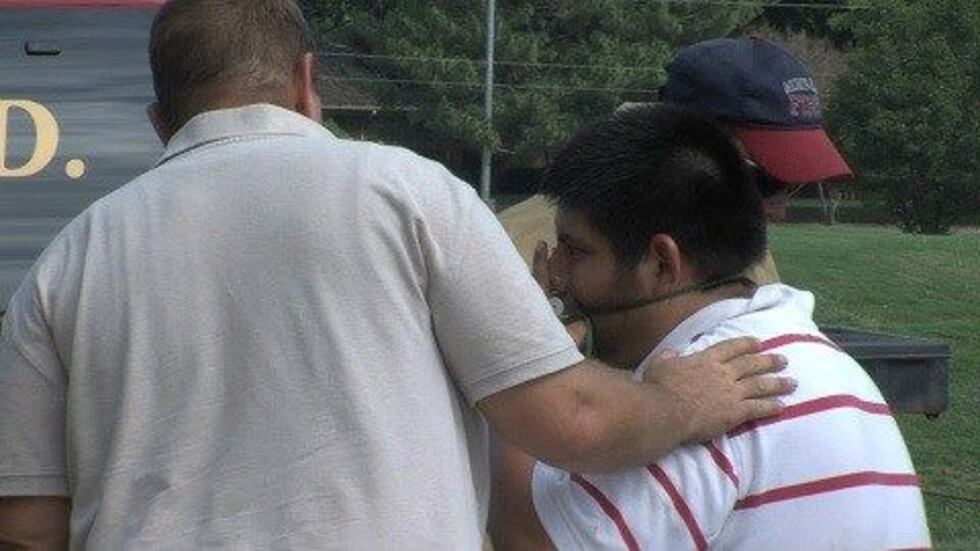 Three Wichita Falls City workers are recovering after being attacked by Africanized Killer Bees Thursday morning. Wichita Falls officials told Newschannel 6 one of the employees was stung at least 1,000 times.
Bee Keeper John Bouchard, said the hive the bees came from was the size of a basketball.  A hive of that size can hold around 50,000 bees.
The employees with the Wichita Falls Street Department were doing maintenance work at Weeks Park, including mowing, trimming, and weed eating.  While they were working they were attacked.
Workers saw one of their own getting stung. The others tried to go and help him and were attacked in the process.  The worker who was stung first ended up covered with bee stings.
Wichita Falls Fire Department Chief John Reese said they got the call for help just after 10:00a.m..
"The first unit arrived at the scene at the Weeks Park Tennis Center and found a city worker that had been stung multiple times.  In the course of trying to find out how it happened, we found that three others were stung as well," Reese said.
Bouchard said the vibrations of the equipment is what makes the killer bees upset. When Bouchard got a closer look, he said it was the biggest hive he had seen this year.
Chief Reese said, "We always assume just regular honey bees, but in a case like this, when they are aggressive, then we assume that are Africanized Honey Bees."
Firefighters went to a store in Wichita Falls to get the chemicals Bouchard asked for to kill the hive.
"Not only will we use a bee killing spray, but we will also use a mixture of Class A foam that we carry on our engines," Chief Reese said.
The foam inhibits the bees from flying and also prevents them from stinging.
All of the men were taken to the hospital.  One of the workers was released immediately because he didn't have any stings.  Another one was released Thursday afternoon.  Two workers remain in the hospital and are listed in good condition.  One of them suffered more than 1,000 stings.  He was in critical condition when he was taken from the scene.  Three firefighters were also taken to the hospital to be checked out for bee stings.  Weeks Park Lane was briefly closed and people that were riding, or just walking along the Circle Trail were asked to avoid the area.  The Weeks Park Tennis Center and the back nine holes of the Champions Course at Weeks Park were also closed as a precaution.  Those areas will remain closed until Friday morning.  Fire officials will check the area again Friday to make sure all of the bees are gone.
Newschannel 6 will be making calls to check up on the workers' conditions.
Alexandra McClung, Newschannel 6