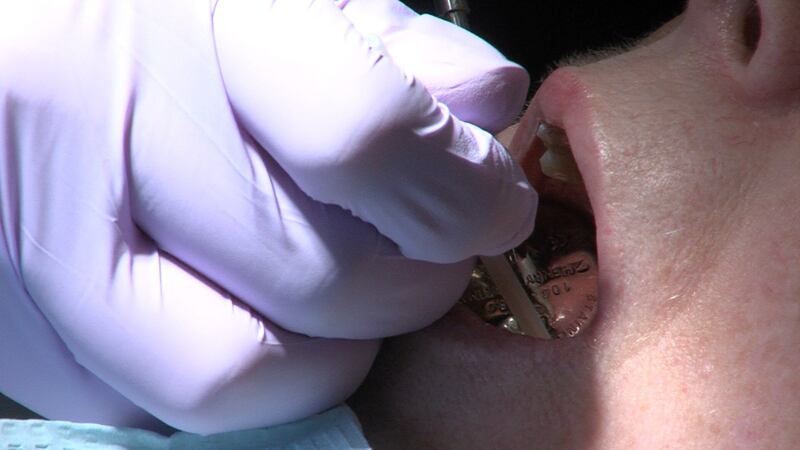 Published: Jan. 21, 2016 at 2:27 AM CST
|
Updated: Jan. 21, 2016 at 2:39 AM CST
WICHITA FALLS, TX - When it comes to dentists in Texas there is more than 254 areas in the state where dental care is scarce, and according to The Texas Department of State Health Services smaller markets are being affected the most.
One dentist who is new to Wichita Falls said his goal is to practice in these deficit areas.
State health services research shows more than 92.8% of general dentists practice in metropolitan areas, leaving counties like some of those in Texoma, under-served when it comes to dental care.
Officials report Wichita County has a total of 47 general dentists, but some surrounding counties like Archer and Foard have zero.
Doctor Curtis Dill of Aspen Dental said, he wants to go where he can impact the community the most, adding not having dental options is tough on residents.
            "It's very hard on people. A lot of them have to travel a long way," said Doctor Dill.
So, why is there a high demand for dentists?
State health officials claim it is due to the amount of retiring oral physicians, and within ten years more than 32.5% of working dentist will be at or past retirement age.
Doctor Dill adds dental programs have gotten smaller, and all of this is having a negative impact on people's dental and medical health.
            "There are a lot of studies that show dental health is critical to cardiac health. They are tied hand in hand," said Doctor Dill.
Medical research shows oral health can also affect your blood glucose control and contribute to the progression of diabetes.
Copyright 2016 KAUZ All Rights Reserved