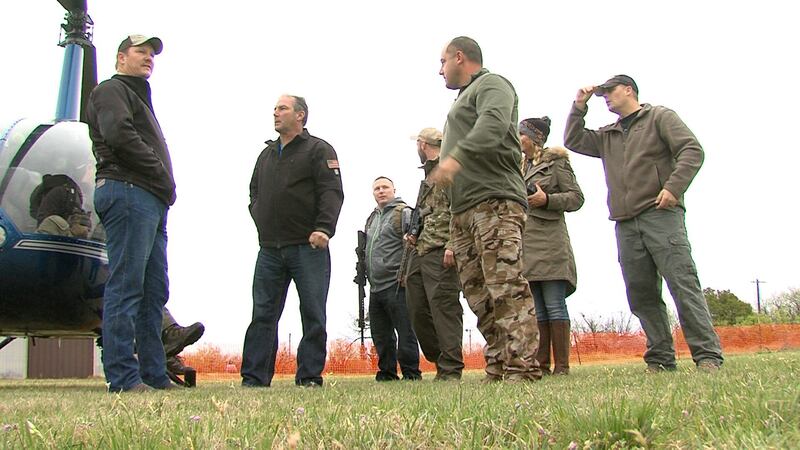 Published: Apr. 1, 2016 at 11:49 PM CDT
|
Updated: Apr. 2, 2016 at 2:52 AM CDT
TRUSCOTT, TX (KAUZ) - A hunting trip west of Wichita Falls took part in helping war veterans heal on Friday.
Newschannel 6 visited with some of our country's bravest warriors, who have fought for our freedom.
"Its an amazing day to be out here with great Americans to get together, get away from the city and come out into the country. Let it all kind of fade away and reunite is something special," said Brian Mancini, an Army Veteran.
Glenn Barham, the Mayor of Wichita Falls, also helped out.
"We're here as a cooking team for the wounded warrior veterans that are here, we're all volunteering and we are glad to be here to help these guys have a good time and have a successful hunt," said Mayor Barham.
Marine Veteran Patrick Myers said anytime a group of veterans can get together and get to know one another, it is a great time.
"It brings back a lot of the good memories. You know I sit and think about all the bad memories and some of the traumatic things that I've done. I don't know, it's kind of peaceful," said Myers.
Semper Gratus inc. contributed to various veteran charity organizations and military facilities.