Wind turbine collapses in Windthorst
Updated: Jun. 20, 2017 at 10:28 PM CDT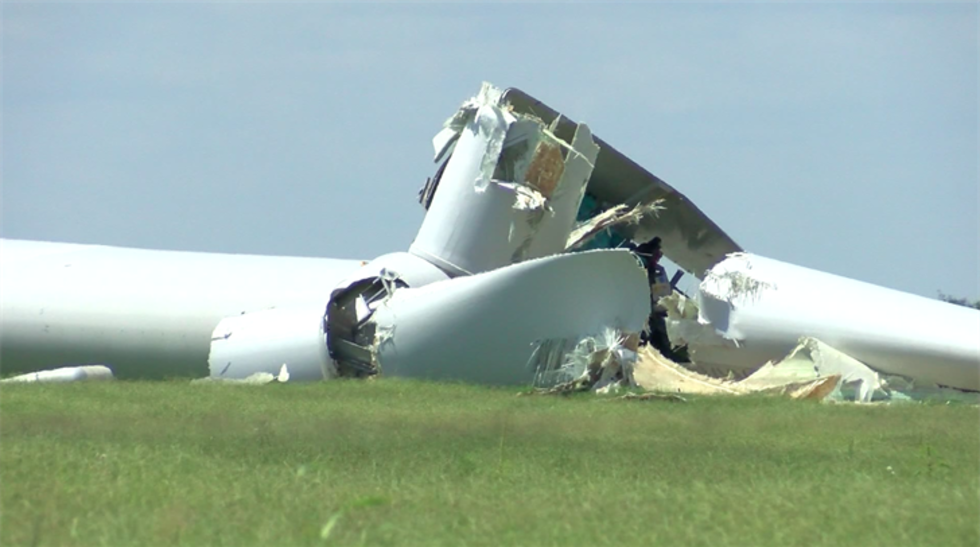 WINDTHORST, TX (KAUZ) - Crews are still investigating what caused a wind turbine to collapse in Windthorst last Friday.
The wind turbine came crashing down just outside the town on Oliver Wells Road.
No one and no livestock was harmed by the turbine.
Paul Rapp, Vice President of Development for Alterra Power said, "It's extremely rare to have this type of failure issue."
Windthorst residents said the wind farms do a lot of good for the community and bring money into the county, but some feel these turbines are dangerous.
From the base to the tip of the blade reaches over 400 feet, but Rapp assured that each turbine was checked and accidents like these are very uncommon.
The wind farm was shut down during the investigation and is back up and running.
Workers with Alterra Power are still trying to find out how this specific structure collapsed
Stay with Newschannel6 as we continue to follow this story.
Copyright 2017 KAUZ All Rights Reserved