WF leaders celebrate completion of water reuse project
Updated: Feb. 28, 2018 at 6:46 PM CST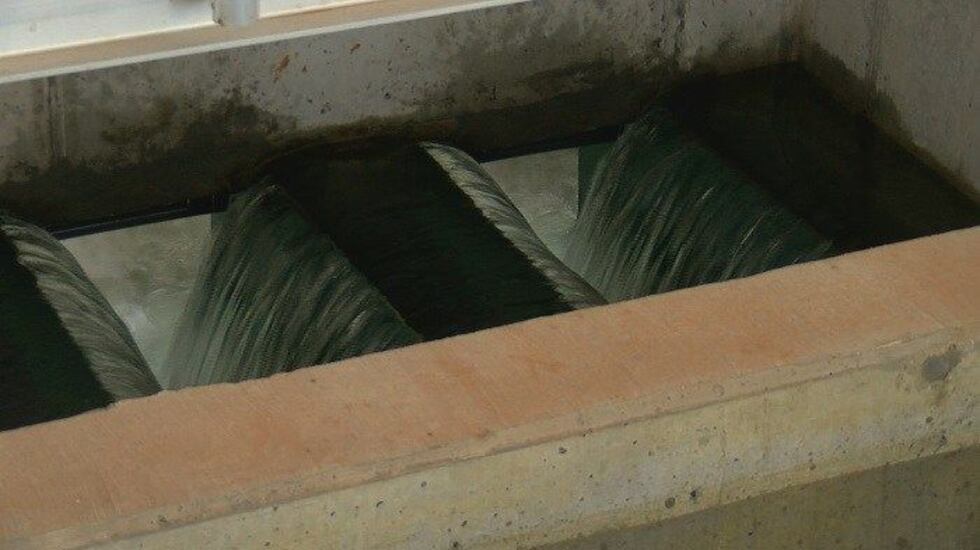 WICHITA FALLS, Tx (RNN Texoma) - It's taken years to complete, but water is now pumping from the Wichita Falls Resource Recovery Facility into Lake Arrowhead.
The new IPR will keep lake levels at 60 percent 98 percent of the time and help alleviate any future droughts in Wichita Falls.
"Water is like air," Director of Public Works, Russell Schreiber said. "You can't live without it."
It's one thing some people might take for granted. When you need it, it's there at the turn of a handle. But it almost wasn't for Wichita Falls residents in 2011.
"We were scared for Sheppard Air Force Base, Midwestern State, and all of our citizens," Mayor, Stephen Santellana said. "The one thing you never want to do as a mayor is put your citizens on water ration like bathing every other day or such things like that."
The drought of record has passed and a ribbon was cut Wednesday morning in hopes of preventing the next one.
"It's nice to be able to utilize this resource that's been getting away from us for centuries," Schreiber said. "It's nice to have this water supply back in our control."
The new system will treat wastewater at the Resource Recovery Facility and then run it through a pipe that will pump it into Lake Arrowhead.
"Anytime we can add water to our potable water supply in this part of Texas, you need to do it," Schreiber said.
"We get asked a lot about this project," Mayor Santellana said. "It's nice now to tell them it's online. It rains every day in Wichita Falls, up to 16 million gallons that we can pump right back into that lake. When I say it rains every day in Wichita Falls, we have the ability to make it rain every day in Wichita Falls."
City leaders said that it is fitting that it would rain the day they unveil this new pipeline and said they are really excited about what it means for the future of Wichita Falls.
Schreiber said the water reuse system will help in future droughts, but added that while you can see tornado and floods coming, you can't see a drought until they are already here, making them much harder to prepare for.
Copyright 2018 RNN Texoma All Rights Reserved.