Vernon college sees increase in skilled labor jobs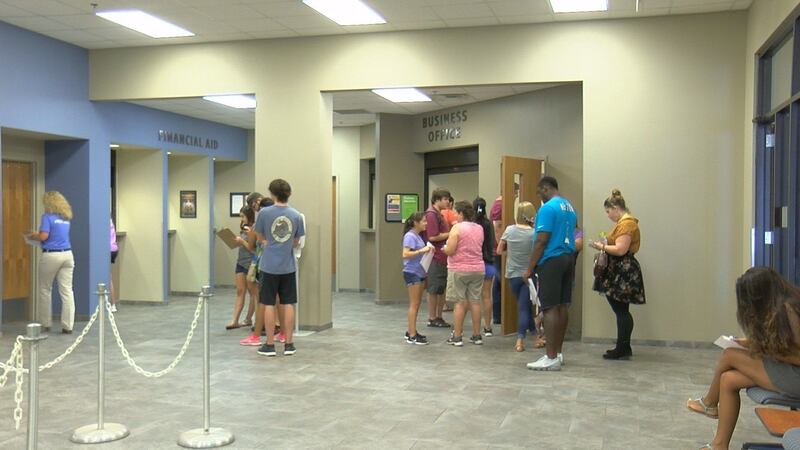 Updated: Aug. 22, 2018 at 4:18 PM CDT
WICHITA FALLS, Tx (RNN Texoma) - Vernon college is noticing an increased interest in trade jobs after fall registration.
One of the more popular courses is welding, however, they are seeing an increase across the board in classes involving HVAC, mechanics, nursing, and cosmetology. The college adds they are still seeing students coming in for an associates degree and move on to a four-year university.
Elizabeth Smead is working to get her certificate in welding at the skills training center at Vernon College.
A job she has always loved.
"I started in high school," said Smead.  "I just really enjoyed it and I started doing it on a ranch that we own in Crowell.  So after that, I just really began to enjoy it and I wanted to advance my career in it."
Smead went to Vernon College after getting her bachelors degree.
That is something more and more people are going back to school to do.
"We are the college in this area to provide that workforce training for all of our manufacturing plants for any of our local businesses," said Shana Drury, associate dean of instructional services at Vernon College.
Randy Meredith will start the registered nursing program on Monday.
When he got out of the military, he was looking for a place close to home where he could get his degree.
"I am glad that I made that decision," said Meredith.  "When I finish my ADN program here I can go across the street and get my BSN."
The college is seeing an increase in people coming in for degrees and certificates in skilled labor that will get them to work quickly, something Smead can get behind.
"A lot of people don't want to go to a four-year college they just want to do what they're good at," said Smead.  "I think it's a great idea because if you're mechanically inclined then you should be a mechanic."
"That is what a community college do we supply those nurses," said Drury.  "Those welders, those surgical technicians, the pharmacy technicians, and any of those programs to go directly out into the workforce and begin working."
Registration for classes at Vernon College ends at 5 p.m. Thursday.
For more information click here.
Copyright 2018 RNN Texoma. All Rights Reserved.