MSU students play drunk interactive dodgeball
Updated: Aug. 28, 2018 at 6:22 PM CDT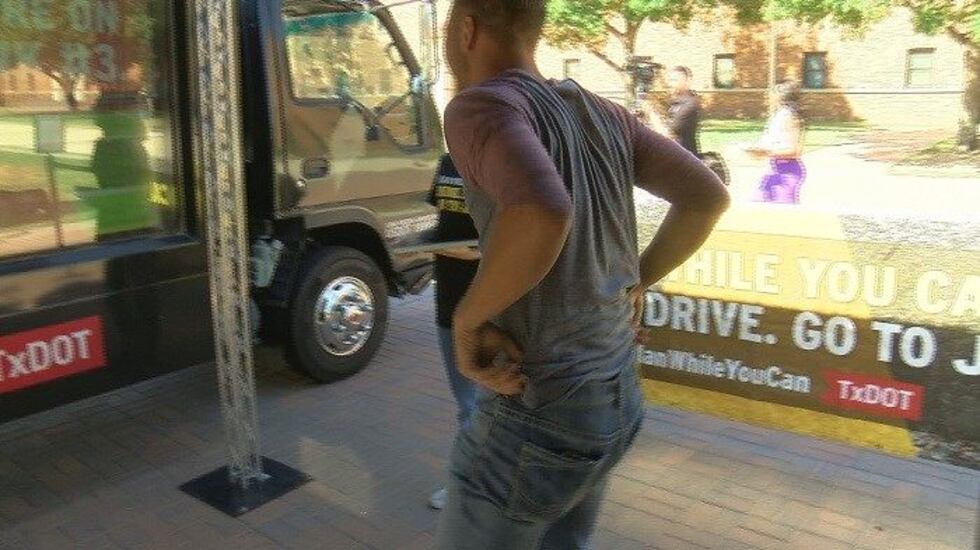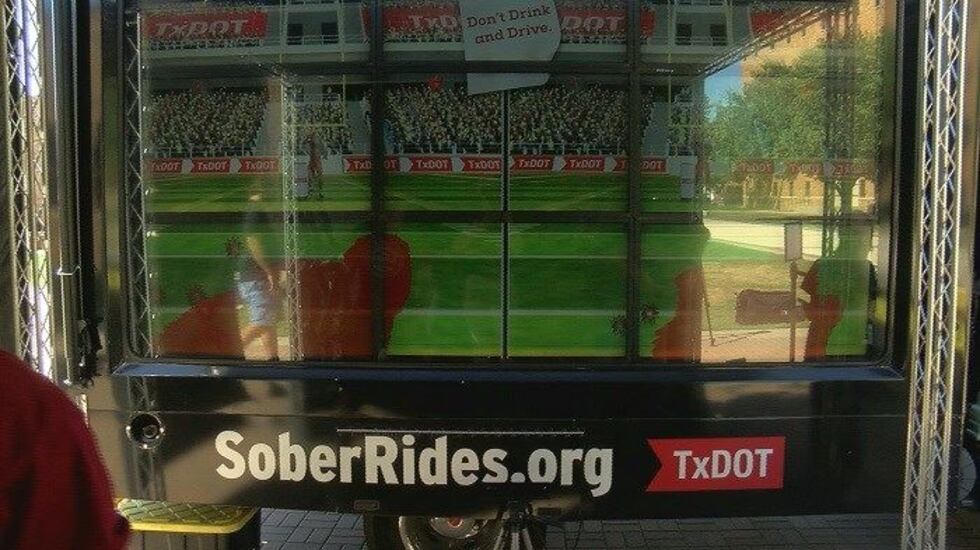 WICHITA FALLS, Tx (RNN Texoma) - TxDOT is doing all they can to prevent the number of drunk drivers on the roads this upcoming Labor Day weekend.
They are doing it by having Midwestern State University students play drunk dodgeball.
No, they're not actually drinking and playing dodgeball.
It's an interactive game to show students how much their reflexes slow down once they start drinking.
They quickly learned just how hard it was.
"Boy it was exciting with you trying to keep your feet on the mat and everything and touching the balls," student, Ranciato Jeffers said. "And as the stages progressed and you got a little bit slower after the virtual drinks, man it was tough."
"It was way harder than I was expecting," student, Ethan Williamson said. "Especially after in the game they started to take a few drinks and the reaction got delayed."
TxDOT is hoping it reduces drunk drivers this holiday weekend, and all weekends.
"We are having problems, as usual, with drunk drivers on weekends like this, holiday weekends," TxDOT's Adele Lewis said.
Over the 2017 Labor Day weekend there were four serious wrecks in Texoma, one of which led to a death.
"We're coming to places like MSU where we can get a hold of these kids 18-24 years-old that are new and up-and-coming," Lewis said. "Maybe if we instill these beliefs in them they will take it into their adulthood."
That's just what they're doing.
"I didn't really anticipate that it would have that type of effect," Williamson said. "But after seeing it, I will be wary."
TxDOT uses the interactive game so they can connect with the students better.
It opened the eyes of lots of students who are now, just like TxDOT, urging people to plan while they can.
"There are a lot of services that they have now," Williamson said. "You have Lyft, Uber, some smaller local ones, and even taxis."
"We have to stay safe, we have to take care of each other, and no one wants any casualties," Jeffers said.
"If you plan to go out and have a good time and drink with your friends, don't drive," Williamson added. "Get a ride."
Lewis said if the interactive game just saves one life, it's worth all the money and resources that are spent on it.
She said she thinks the game is an effective tool.
Lewis said students couldn't believe just how much slower their reflexes were once they had just a couple drinks.
She said now she hopes it's something they all will remember.

Copyright 2018 RNN Texoma. All Rights Reserved.