WFISD seeing lots of programs nearly double in size thanks to CEC
Updated: Aug. 31, 2018 at 6:44 PM CDT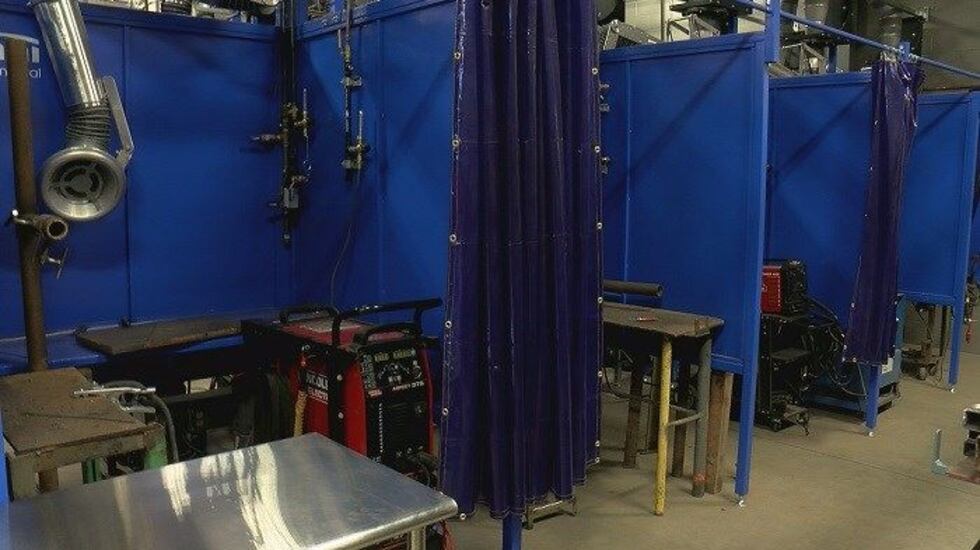 WICHITA FALLS, Tx (RNN Texoma) - Wichita Falls I.S.D. is seeing a lot of their programs nearly double in size, thanks in large part to the Career Education Center.
Just a little over a year in the C.E.C is already impacting the programs, the students taking them, and the community.
"I want to go into the medical field," Certified Nursing student, Alexis Watson said. "I want to become a trauma nurse. I love nursing. I love helping people. So it's kind of like an adrenaline rush."
Watson has wanted to be a nurse for most of her life.
She said she feels lucky because she has the opportunity to be a part of the growing Certified Nursing Program.
"It gives you real-life experience," Watson said. "It's just in smaller doses."
It's one of three different W.F.I.S.D. programs that have nearly doubled in size since the opening of the C.E.C.
"A lot of girls want to be in the program," Cosmetology Instructor, Teresa Zamora said. "So obviously now we have the time, room, and everything available for them."
"I knew this is what I wanted to do in junior high," Cosmetology student, Celicia Chavez said. "And I found out they had this here and it was what I wanted to do. So I decided to join a class and it's been really fun."
The Cosmetology Program has grown from 50 students to 125, the Certified Nursing Program from 30 to 77, and the Welding Program from 40 to over 60, thanks in part to the facility.
"It's a credit to our district to recognize the fact that the trade industry really is growing and every student may not be college bound," Welding Instructor, B.C. Gilbert said.
Students in all the programs said the classes are better preparing them for once they graduate.
"I feel like I'll have a better future with it and go farther in life with it," Welding student, Daniel Villegas said.
"It's just really neat to be able to have the opportunity to be licensed and have something to have a career after you graduate," Cosmetology student, Tanya Perez said.
Teachers believe the success of their programs means not just more opportunities for the students, but for the community as well with a shortage of skilled labor.
"We don't have enough people to take care of the patients that we have and they're becoming more acute in sicknesses," Certified Nursing Instructor, Carl Bishop said. "It's very challenging. The students here, when they get their certification, they can go work in a nursing facility at 18 years old, they can go work in a hospital, they can work in home health cares.
Perez and Villegas said they are not sure what their future would look like without the C.E.C. and the opportunities it's providing them.
They said they're getting to meet lots of new people while learning a lot of new stuff.
Copyright 2018 RNN Texoma. All Rights Reserved.