City of WF and WFISD partner up to help students and address plumber shortage
Updated: Sep. 3, 2018 at 6:27 PM CDT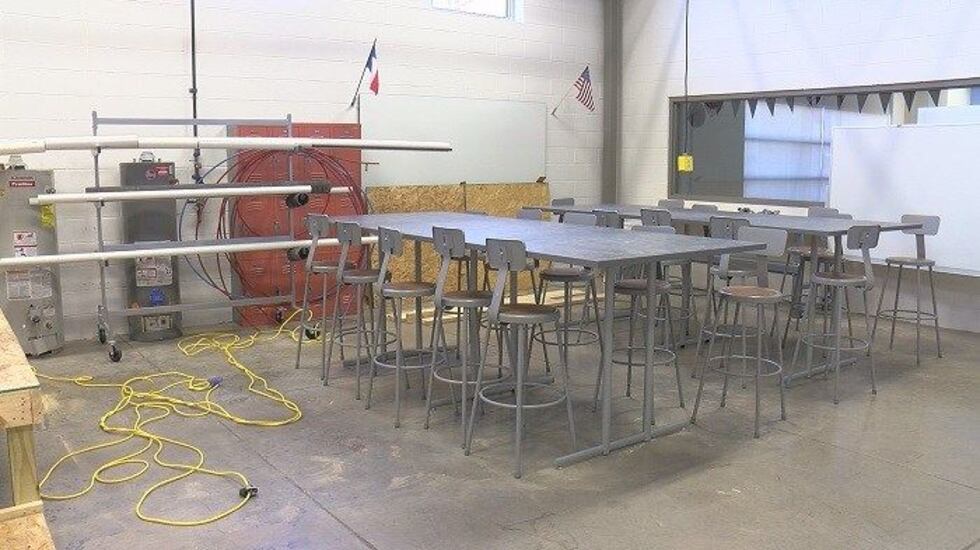 WICHITA FALLS, Tx (RNN Texoma) - The City of Wichita Falls is looking for more plumbers, and they're partnering up with the Wichita Falls I.S.D. Career Education Center in an effort to find them.
Master plumber Danny Cozby is in his second year teaching plumbing at the C.E.C.
"It's an everyday process of a little classroom work, along with some hands-on work like learning how to handle pipe, install fixtures," Cozby said. "These guys get to go more in-depth in the plumbing process that they learn."
He's teaching a trade that is becoming less popular, leading to more job openings according to Wichita Falls Chamber of Commerce C.E.O. Henry Florsheim, which is why the City of Wichita Falls has collaborated with the district.
"Our biggest problem as a community in regards to economic development is finding enough talented workers for the jobs that our companies already have," Florsheim said.
"We're trying to make more to come out and be a good workforce for our community," Cozby said.
The new class is giving 25 students the opportunity to learn about piping, fittings, reading blueprints, plumbing codes, and to earn a Class D Water License, making them eligible to work for the city.
"If we've got a program that's training people to be immediately ready to go take a job, a good paying job at that with benefits, that's exactly the type of thing we need to be working on," Florsheim said.
Cozby said the community needs plumbers desperately and that the average age of a plumber is 57-years-old.
That's why he's so passionate about the class and the partnership.
"Just for them to have the ability to come out of high school with actual certifications, that's a huge leg up on the market," Cozby said.
"It's not only preparing kids for their degree down the road, it's preparing those kids that aren't going to go to college for a career," Florsheim said. "It's so important because we have a big need. And when we have a shortage, that means when your air conditioner goes out in the summer it's harder to get somebody. Or when your pipes freeze in the winter and they bust it's harder to get somebody out there."
Florsheim said the C.E.C is the best thing the community has done in a long time, adding this is exactly what it was created to do.
Cozby said so far the class has been a success and he's really excited to see what happens with their partnership with the city.
Copyright 2018 RNN Texoma. All Rights Reserved.