WF drainage projects helping during large rainstorms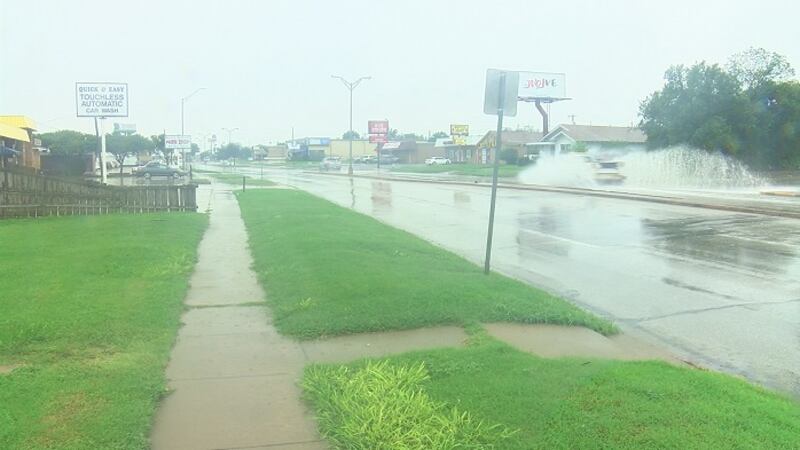 Updated: Sep. 21, 2018 at 6:40 PM CDT
WICHITA FALLS, TX (RNN Texoma) -
When it's pouring in Wichita Falls, areas of the city flood.
That's why the public works department has been working hard the last few years to identify the worst spots and address them.
In 2017 the McNiel Drainage Project was finished, and just a few months ago so was phase one of the Kemp Monroe Drainage Project.
"I think it's functioning very well," Director of Public Works, Russell Schreiber said. "I think the last rains that we've had it has carried them away."
Areas around McNiel Ave. and Monroe St. are seeing less flooding with a lot of the water being carried into the newly created retention pond, part of the phase one project.
But other parts of the Avenue's still get lots of water, along with Kemp Blvd.
That's what phase two of the Kemp Monroe Drainage Project is addressing.
"The thing that people will notice with this phase is that the flooding along Kemp should be alleviated, especially for three and four inch rains," Schreiber said. "It will help some of the houses along Avenue L, Avenue J, Avenue K, up through there. It should eliminate any flooding that happens up there."
Phase two began in August and will allow water along Kemp to be washed into the retention pond.
Schreiber said the system is being built to withstand a lot of rain.
"I don't think we've had a true test of the system," Schreiber said. "We've had some three and four-inch rains and it should handle those fine. It will be interesting to see if we get a five or six-inch rain over a two or three hour period how it would handle that."
In the meantime, Schreiber urges people to be smart if they come across flooded roads.
"Turn around and don't drown," Schreiber said. "Be very conscientious and careful out there if roadways are flooded."
Schreiber said once phase two is complete, all the flooding on Kemp and in the Avenue's should be much better.
He said if Wichita Falls gets a rainstorm that produces nine-inches of rain an hour it will overwhelm the system.
But he said that would be very rare.
Phase two is expected to be complete in August of 2018.
Copyright 2018 RNN Texoma. All rights reserved.