Hometown Pride Tour: Burkburnett Permian Park expansion project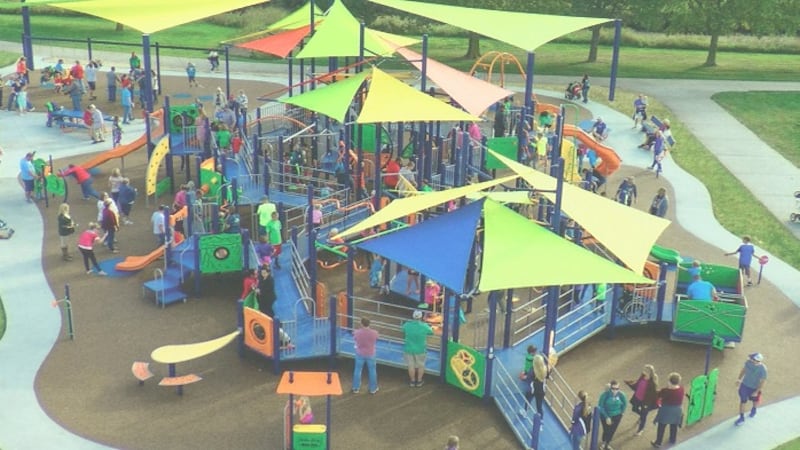 Updated: Oct. 4, 2018 at 6:20 PM CDT
BURKBURNETT, TX (RNN Texoma) - Permian and Friendship Parks are two of the most popular places for residents in Burkburnett to stop.
"Our lives are so busy today that it is nice to have a place that you can come out and get together with your family, you can mingle with other families in the community, you can get to know one another and really feel like you are a part of the community," Burkburnett City Manager, Mike Whaley said. "And that is what our parks provide."
Some people come to fish while others come to walk around the park, have a picnic with their kids, or enjoy the amphitheater.
That is why an expansion project is about to begin at Permian Park that will include a new playground and more seating and shading.
"I am waiting for the day that it is open and I get to see the kids play on it and I get to see their smiles and their excitement," Whaley said. "Because I know it is something that's going to bring a lot of joy to the families here in Burkburnett."
Whaley believes parks play a huge role in making people feel like they are part of a community.
That is why the city has put an emphasis on them.
They have partnered with the Texas Parks and Wildlife to stock the Friendship Park pond so they can hold annual fishing derby's and provide a spot for everyone to get the chance to catch a catfish.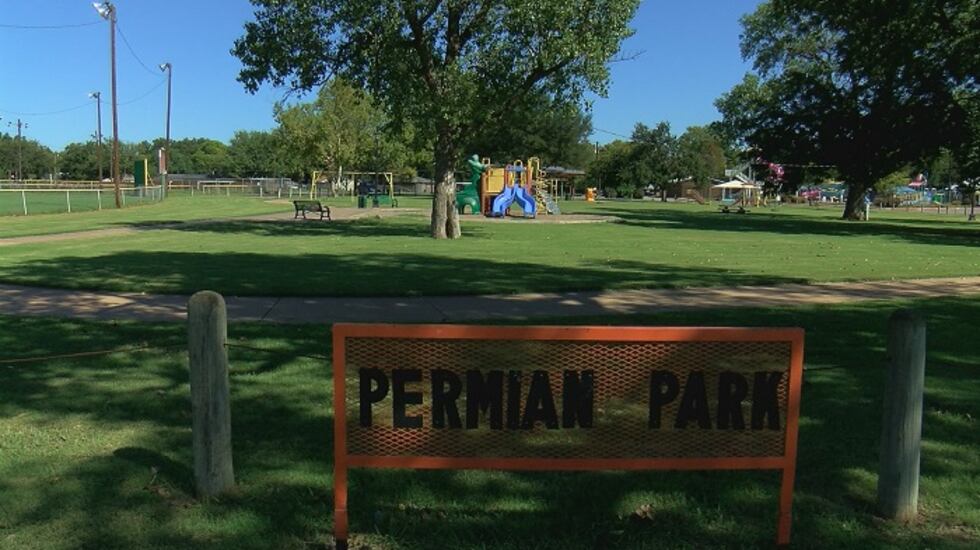 They have even partnered up with Burkburnett I.S.D. so the high school can use the pond.
"They have an outdoor activities class in which they'll bring the kids out and teach them how to fish," Whaley said. "So you'll see an entire classroom out here learning how to fish at the pond."
Next to the pond sits United Friendship Amphitheater.
That is where bands will play and people will come for movies in the park.
"It is just being a part of that that really brings a lot of joy and satisfaction to my life," Whaley said.
He said once the Permian Park expansion is complete, the city will shift it's focus to a new project for an outdoor training facility.
"We really want to emphasize health and wellness in our nation today," Whaley said. "And we want to provide our citizens with a place they can come and experience that, enjoy that, and can do it together."
But right now Whaley is eager to see the new Permian Park and the sense of community it brings.
"Your kids are really going to get to enjoy themselves," Whaley said. "You'll have an opportunity to join them or to sit in the shade on a nice day and just kind of let them have some fun. You want to make sure that you involve everyone because everyone is important in your community regardless of the age. So that's what we focus on. We look at our parks, we look at how we can serve our community, how we can bring our community together."
Ground is expected to be broken for the expansion project on October 15 and take one and a half to two months to complete.
Copyright 2018 RNN Texoma. All rights reserved.