Deer to become issue on Texoma roadways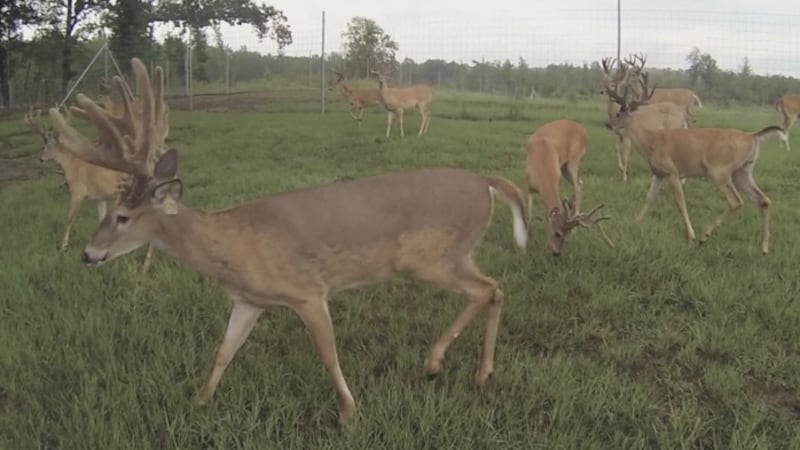 Updated: Oct. 8, 2018 at 6:58 PM CDT
WICHITA FALLS, TX (RNN Texoma) - Fall is upon us and that means more deer on the roads and highways.
There are a handful of reasons for that, most notably it being deer mating season.
Experts want people to be aware and insured.
"Even a 100-pound deer can really do a lot of damage," Texas State Trooper, Sgt. Dan Buesing said. "It can actually come through your windshield in some cases depending on your vehicle. They can do incredible amounts of damage and cause serious injuries to drivers and passengers."
Deer might be pretty to look at, but they can do a lot of destruction.
"Sometimes it's unavoidable that you're going to have contact with one of them," Sgt. Buesing said. "Just try to get to the shoulder as safely as you can so you will get out of the way of the other motorists."
That's why Sgt. Buesing wants people to be prepared when they hit the road this fall and winter.
"It's up to every driver to pay attention and maybe slow down to the speed limit, if not a little bit slower so you can have a little bit more reaction time," Sgt. Buesing said. "Because everyone knows they kind of just pop up out of the ditches really fast."
According to State Farm, you are more than twice as likely to hit a deer while driving in October through December.
Sgt. Buesing urges people not to swerve if they see a deer for their safety and the safety of others.
"Just plan for it, slow down, really keep your head up, be defensive in your driving, and keep your distractions down so you can focus on driving," Sgt. Buesing said.
State Farm Agent Mike Morris said they notice the rise too in the number of claims they see.
"In Texas, we're in the top five states that you have a chance of having an accident with a deer," Morris said.
That and the average claim being around $4,400 are two reasons why Morris encourages people to be ensured.
"You need to review your policies because you may have a policy that just has liability only," Morris said. "That's not going to cover a deer loss. You're looking for comprehensive coverage."
Morris wants people to know how dangerous the problem is, and to be ready.
"Be safe," Morris said. "If you're prepared and you're paying attention, you're less likely to hit a deer."
Sgt. Buesing said another thing to keep in mind is if you see one deer, there are probably others around.
Sgt. Buesing added that despite there always being a chance to hit a deer regardless the time of day, he said it is most likely at dawn and dusk because the is when they are most active.
Copyright 2018 RNN Texoma. All rights reserved.