City of WF opens bidding for new worker's compensation third party company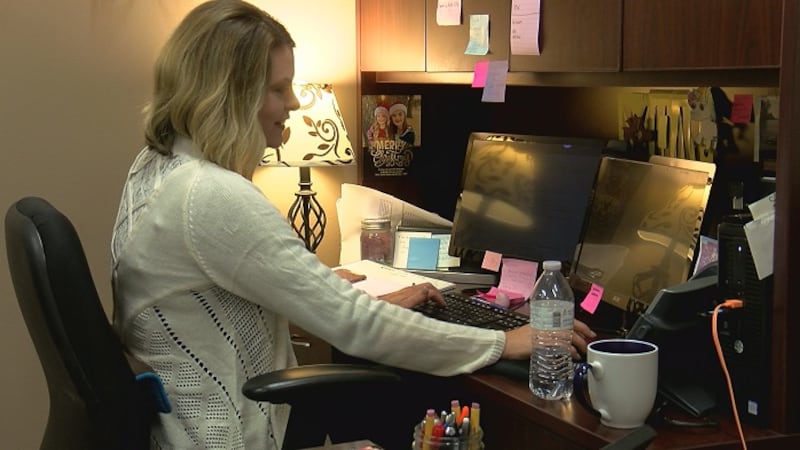 Updated: Oct. 9, 2018 at 5:03 PM CDT
WICHITA FALLS, TX (RNN Texoma) - The bidding process has begun for a new worker's compensation third party company for the City of Wichita Falls.
This comes after a controversial legal battle between the city's current worker's compensation company and injured Wichita Falls Police Officer Tim Putney.
However, city leaders says the move has nothing to do with Officer Putney's legal battle with Edwards Risk Management.
"I guess the timing of that could seems coincidental, but it's not related to that specific incident," Human Resources Director, Christi Klyn said. "The contract is up at the end of November. So because that's coming up, it's now the appropriate time to post that out for bid."
A little over a year ago Officer Putney injured his lower back after a struggle with a suspect. It has led to a long legal battle. Edwards Risk Management denied him coverage, saying his injury was pre-existing.
Klyn said with Edwards Risk Management's contract up in two months, it's an opportunity to see what else is out there.
"We look at the quality of the services, we look at the fee schedule, we look at the total cost of the contract, and we look at the vendor's ability to respond to the proposal and if it meets the standards we are looking for in that proposal," Klyn said.
She said despite what happened in Officer Putney's case, the city is happy with Edwards Risk Management and will consider doing business with them if they submit a bid.
"They are administering that program within the confines of the Texas Worker's Compensation Law," Klyn said. "They are reviewed and audited from time to time to ensure that. We review those audits and we feel comfortable with the way they administer those services."
Klyn said there's a misconception that the city is required to take the lowest bidder when, in fact, that's not the case.
"We spend a lot of time on the process," she said. "And then we use that information and evaluate what we think is the best quality service for that contract. Then we make a recommendation to city council."
If fact, Deputy City Manager Jim Dockery said cost is the least important factor when it comes to this particular bid. He said situations the city will accept bids based on price are typically for construction projects and new equipment.
Klyn doesn't think what happened with Officer Putney will play a role in considering Edwards Risk Management if they decide to submit a bid.
"I think we will evaluate them in the same way we would had that instance not occurred," Klyn said. "We feel like they've worked within the confines of the law, it's been reviewed by an outside party, and we feel like they've done the job that they were supposed to do. I know there's some disagreement on that. I think this particular one is going to get a lot of attention because of the past year and what's been going on in the media. But we are going to look at this in the same way that we look at other contracts we renew."
Klyn said it's important the third party group they end up recommending to council has a good rapport with city employees and establish a level of trust with them. Stay with News Channel 6 as we continue to follow this story.
Copyright 2018 RNN Texoma. All rights reserved.