Wichita Falls FD educates before cold weather arrives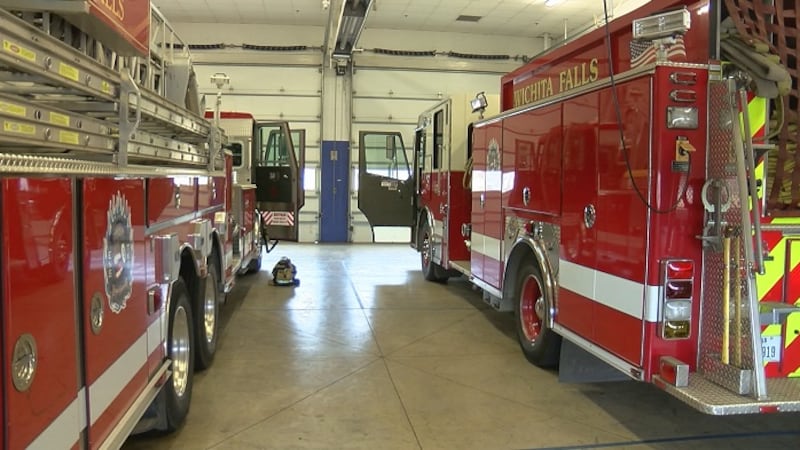 Updated: Oct. 11, 2018 at 6:14 PM CDT
WICHITA FALLS, TX (RNN Texoma) - It is National Fire Prevention Week and the Wichita Falls Fire Department is using it as an opportunity to educate people on fire safety with cold weather on the way.
In fact, the fire department is using the whole month of October to educate.
"Texas's temperatures change like our clothes," Battalion Chief, Todd Mudd said. "Who knows what it's going to be tomorrow. Don't be only making these plans in October."
Chief Mudd and other firefighters are visiting schools to discuss fire prevention, plans at home, and the importance of regular maintenance of heaters, chimneys, and smoke detectors.
"We'll meet in the schools with the students and discuss fire prevention, plans at the house, and things to take back to their parents to kind of discuss what they need to be looking for," Chief Mudd said. "When the child comes home and presses the issue of discussing mom and dad what do I do? Have we check our smoke detectors? Are we keeping our heaters in a safe positioning? Has the fire place been cleaned? These are things that aren't typically at the forefront of the adults mind."
He said the timing is perfect with temperatures expected to be in the 30's and 40's early next week.
Chief Mudd said people should be prepared, starting with making sure your space heaters, heaters, and chimneys all properly work.
"They need to know that they need to address that early on in the year, the September's, the October's, and get that addressed before they really put those fireplaces to use," he said.
Chief Mudd said the most important thing to do is to make sure you have working smoke detectors, adding it can save your life.
"Make sure that battery is ready for the time," he said. "And if it needs to be changed this year, get it changed."
Chief Mudd expects an uptick in calls next week, and said they are always ready and will continue to educate.
"A space heater that's been sitting out in the garage all year long accumulating dust, the assumption is well it worked last year. So I'll plug it in and it will be fine this year," Chief Mudd said. "This fire prevention month is strategically done to address the cooler temperatures, the change in the temperatures, and to bring to light some on the things that people need to be doing prior to it getting really cold."
Chief Mudd said if you don't clean your chimneys, space heaters, or check your heaters before you use them, you are much more prone to something going wrong.
But he said if you use common sense, you will be okay.
Copyright 2018 RNN Texoma. All rights reserved.