Wichita Co. unveils new tax website and app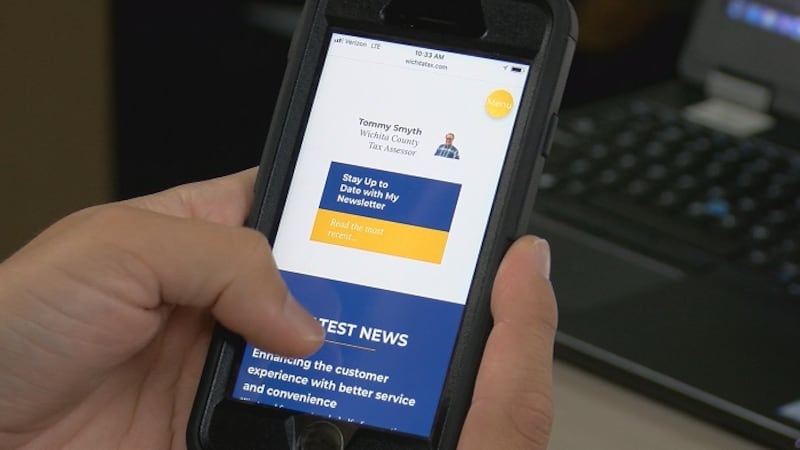 Updated: Oct. 15, 2018 at 5:18 PM CDT
WICHITA FALLS, TX (RNN Texoma) - Property tax statements are set to begin being mailed out in Wichita County on Friday, and paying that fee in 2018-2019 should be a lot easier.
That's because the county's tax division has rolled out a new website and app designed to meet the needs of the citizens and offer amenities that will make it more convenient.
Precinct 1 Commissioner Mark Beauchamp said it's very important to have easy accessibility to all of their systems.
"Our number one interface with the public is through that system," Commissioner Beauchamp said. "It needs to be up-to-date, modern, and user-friendly. And we're very proud that we are moving toward in that direction."
The website and app will be able to provide a historical perspective on population growth rates, tax rates, economic trends, and revenue streams that have not been provided in the past.
Here is a link to the website: http://www.wichitatax.com/
Copyright 2018 RNN Texoma. All rights reserved.