Wichita Co. weigh station project picks back up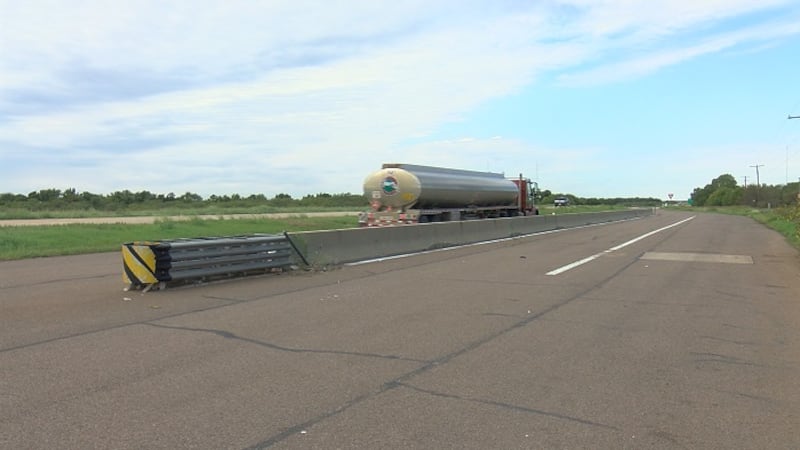 Updated: Oct. 15, 2018 at 6:12 PM CDT
WICHITA FALLS, TX (RNN Texoma) - A Wichita County weigh station is something that has been discussed by county commissioners for a few years. However, it hasn't come to fruition just yet.
But now commissioners are revamping their efforts and hope to have a weigh station pretty soon.
"When you have a project of that magnitude when you're using taxpayer dollars, you want to make sure you are spending your hard earned taxpayer dollars correctly," Precinct 1 Commissioner, Mark Beauchamp said.
Two weeks ago, a meeting was held to see where the project currently stands. Just last week commissioners learned of another weigh station being built in Guadalupe County that is the same size and has nearly the same budget.
"We are going to try to get with that Commissioners Court and borrow from their ideas so we can make ours better," Commissioner Beauchamp said.
The weigh station will be designed and used to stop over-sized trucks and make sure they are in compliance; i.e. not overweight and out of control.
"You can have quite a catastrophe on your hands or a bad crash that could happen if an individual is not up to the aspects of the law to be able to operate and drive a vehicle like that," Sheriff Duke said.
It will also be used to get drugs off the street. Sheriff Duke said they will periodically have K-9′s at the station doing free-air searches for drugs.
"I look at it as we're not only stopping it from coming into our neighborhoods or our city," Sheriff Duke said. "We're also going to stop it from getting to someone else's community and putting poison throughout their neighborhoods."
Sheriff Duke is eager for the project to begin.
"There's a lot of trucks that come through this county on all the highways and farm to market roads," Sheriff Duke said. "So it's going to be something that is going to be another tool for law enforcement to help ensure the safety of the public."
Sheriff Duke said deputies are already learning the process as well as training in the field with the Texas Department of Public Safety. He added the sheriff's office has already purchased a set of weights and scales.
The project is expected to cost around $500,000 and right now there is no timetable for when it could begin or be completed. This will be the first weigh station Wichita county has ever had.
Stay with News Channel 6 as we continue to follow this story.
Copyright 2018 RNN Texoma. All rights reserved.